The Official Wholesale Site for Mark Roberts Limited Edition Collectibles and Decor
Spread the Magic of Christmas !
Shop Our Limited Edition Collectibles
Browse our huge selection of seasonal Limited Edition Collectible Fairies, Santas, Elves & Witches


Shop Our General Decors
If you love our Collectibles you will most definitely love our Decors! Browse from thousands of elegant and beautiful home and seasonal decor that has all the hallmark of a a quality Mark Roberts product.


CHRISTMAS DECOR
Angels, Garlands, Finials, Picks, Spray, Ornaments, Nativity Set, Stocking Holders, Nutcrackers, and many more remarkable Christmas Decors that help bring the Magic of Christmas to every home.
START SHOPPING
FALL DECOR
Many customers are on the look out for that perfect accent piece to many of their Fall projects ? and the Mark Roberts Fall Decor is just the right piece to do the job.
START SHOPPING
HOME DECORS
Mark Roberts stylish and elegant home decors such as Vases, Florals, Lamps, Table Top Accents, Candle Holders, Vases, Chandeliers and much much more.
START SHOPPING
Online Catalog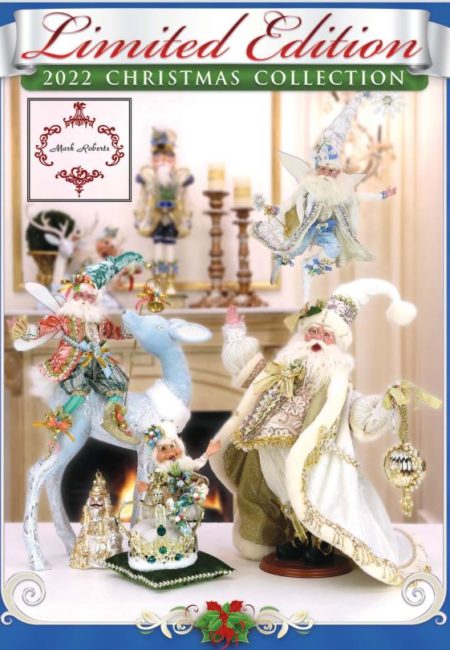 1611 E St. Andrew Pl,
Santa Ana, CA, 92705

Phone: (800) 745-9755
Fax: (714) 259-0411

Merchandise Mart#17-E15
240 Peachtree St.
Atlanta, GA 30303

Phone: (800) 699-6077
Fax: (404) 221-0885
World Trade Center #470
2050 N Stemmons Freeway,
Dallas, TX 75207

Phone: (214) 745-1880
Fax: (214) 752-4860
Copyright 2020 - Celmol, Inc. dba Mark Roberts. All Rights Reserved